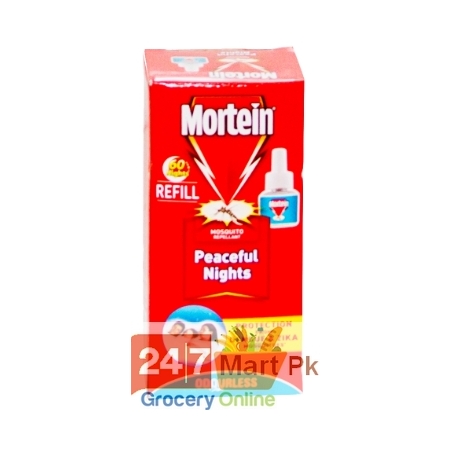  
Mortein Liquid Refill 60 Nights Odorless 45 ml
Mortein Liquid Refill 60 Nights Odorless 45 ml
Free Shipping in Lahore at Rs 1500. Below this you will charge Rs 99.
All other Cities of Pakistan shipping will charge Rs 300.
Not satisfied ? Return it
Product Quality - Checked before dispatch
Mortein Liquid Refill 60 Nights Odorless 45 ml
Cordless Mortein liquid vaporizer refill provides long lasting and effective protection when used with odourless and low irritant Mortein liquid. Repels mosquitoes within 10 minutes. Continuous protection from mosquitoes for up to 60 nights for room of 60 cubic meters.