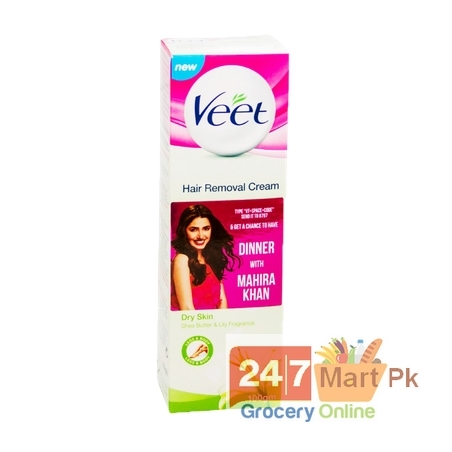  
Veet Hair Removal Cream For Dry Skin 100 gm
Veet Hair Removal Cream For Dry Skin 100 gm
Product Quality - Checked before dispatch
Free Shipping in Lahore at Rs 1500. Below this you will charge Rs 99.
All other Cities of Pakistan shipping will charge Rs 300.
Not satisfied ? Return it
Veet Hair Removal Cream For Dry Skin 100 gm
Veet Hair Removal Cream Dry Skin. Veet works close to the root of the hair, giving you superior, long-lasting smoothness'. The dry skin formula is developed with Shea Butter, famous for its moisturizing properties, and it is scented with Lily fragrance.
Veet Hair Removal Cream For Dry Skin 100 gm